Contribution
to
Melbourne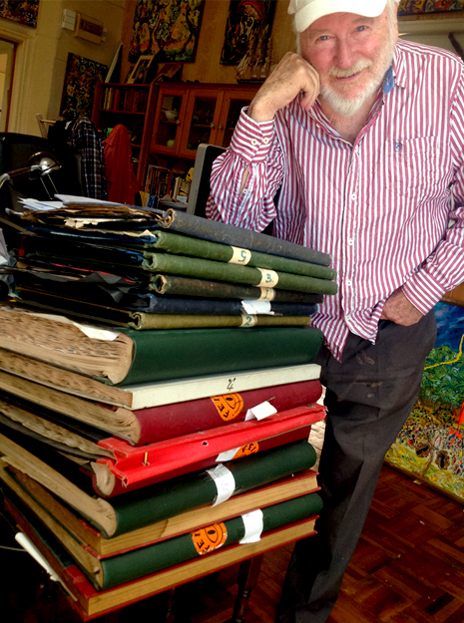 160 Crawford World, Australian, Victorian and Melbourne FIRSTS!
FIRSTS and accomplishments inclusively... so far...
First in the world to Design Art covers for music albums, using both 2 and 4 colours. Time for a Party and Hillbilly Classics. Sound by Marcus Herman
Created a series of firsts with his Snow White Ballet
First full length ballet by an Australian composer (1975)
First open air ballet premier of a Major Ballet . A cast of 75 with over 5000 in attendance
First ballet with an organ symphony ( 7 organs plus Percussion.)
First ballet written composed, choreographed, promoted and staffed by Australians.
First Australian to record 86 minutes of music on an album
First double album by an Australian composer
First use of the Mobile Theatre
First turn away crowds theatre season (for every performance) of an Australian ballet (Princess Theatre)
First time crowd unable to see ballet at the Melbourne Town Hall, resulting in near riots, necessitating the closing of the Hall's side gates
First Australian ballet composition registered with the American Library of Congress
First ballet to be chosen for the finale of the Sydney Myer Music Bowl's Silver Anniversary
First time an Australian ballet received rave reviews such as A to Z magazine which stated: "There are three great children's ballets: Peter and the Wolf, The Nutcracker Suite and now Snow White.
Longest book ballad on an individual character ever written in Australia. 354 paragraphs of 8 line stanzas, titled Australia's Greatest Folk Hero. (Ned Kelly)
World first triple play EPs known as triple Play mighty midgets.(Crawford/Herman -Planet Records)
First ever Massed Bands of the Melbourne Olympic Games album (Crawford/Herman - Planet Records)
The world's first 'Talk a story jazz' - new genre form. An audience member called out a title, Crawford made a story from it and the band followed with mood jazz accordingly. Narration of the first live performance featured Crawford and lead trumpet Bob Barnard
World's first laminated LP covers. Planet records wins again
The first Australian Aboriginal Jazz. Traditional indigenous players and jazz men from the Frank Traynor Jazz band. Crawford concept
The first biggest dance show in the world held at Leggets Ballroom and Crawford's first major press rave reviews. Over 100 musicians and ten vocalists -1950
Fastest composed compositions ever in an album 22 Football Marches. Incorrectly titled as there were actually 24. Also first album of Marches by any composer in Australia
Planet had more best sellers over a few years than any other company local and otherwise. Produced by Crawford, sound by Marcus Herman - see Planet World's first 12" rock album: Rock and Roll Party and also first multi title track album in the genre. Crawford/Herman - Planet Records
FEIP became the biggest free outdoor balanced entertainment programme in the world with over 400 Festivals - created and organised by Crawford
The first to produce a record of Elvis Presley on the cover and not the album (Planet Records) with the most collectable being the Peter McLean disc .
The world's first known Memorial Concert for an overseas show business personality under a Government banner: The Elvis Presley Spectacular. A Crawford production. See website. The show was repeated annually by public demand for seven years and Internationally famous as such
Crawford's libretto and music The first Country Gospel opera Lady in Blue. Repeated annually by public demand
The first international dance company to fly in to do only one Australian concert free and then fly out again, featuring the internationally famed Sputnik Russian Dance Company of 75 artists and Olympic Gymnasts. Crawford had total responsibility and it was a FEIP triumph. Sidney Myer Music Bowl
Crawford the first to compere to do over 2000 live productions in i6 years
Crawford found new art form "The more you look the more you see" -Mesmeratic Art. Internationally recognised for the first time as a major Australian artist by the prestige magazine Asian Art News
Amateur Theatre Award
Artist Melbourne 015
Artist Melbourne 016
Artist Melbourne 018
The first to write 200 poems to go with his paintings in 2 days
Produced 10 albums to promote Australian Military Forces, and 6 side albums.
Wrote first news story on a collapsing bridge as a hit on Melbourne's King Street Bridge - words and music by Crawford
Wrote and produced a Grecian inspired ballet based on the classic Pygmalion. Premier held at the city square Melbourne (1977)
Narrated the story of the Glenn Miller Band at the request of the tribute Band at the season of the story at Dallas Brooks Hall
Wrote and produced a ballet based on The Ugly Duckling performed at the Fitzroy Gardens, choreographed by Felicia Hallmark (1977)
Wrote story of Pinocchio as a ballet. Music by Doug Surman and presented at the Sidney Myer Music Bowl - twice (1977)
Wrote potential new Australian anthem with Doug Surman, The Australians.Main recorded versions feature Donald Cant, Ian Cousins, Leslie Martin and Danny Stone
Wrote the most songs recorded for a sporting event in the world. Content on Australian Rules Football.15 mini albums and three twelve inch albums on Talent City and Planet Records
Wrote music as the theme for World Bowls tournament: Hymn to 1980
Crawford's RCA album He Sees attained record price on EBay. Estimated price in four figures
Accidentally did first recording as a technician and won praise from President Eisenhower of the United States of America (Battle Hymn of the Republic)
Annual concerts celebrating cultural diversity sponsored by the United Nations won international recognition
Wrote protest poem French Death Song re French atomic bomb testing in the Pacific and was printed round the world
His song Land of the Green Sun used internationally by peace groups
New Zealand lecture tour on Community Arts was sponsored by the New Zealand Government and Melbourne City Council with a State governments premier's credential which stated "Any facilities or courtesies which may be accorded him will be appreciated by this Government for his visit." Reception similar to Royal protocol. Crawford's first international experience as a Keynote speaker.
Wrote words, music and story of the first musicals commissioned for Australian television: Why is a Woman and Story in Six Flats -Australian Broadcasting Commission
Became Australia's first Permanent Arts Officer.The hundreds which followed were based on his success
Writes the Aurora Australis Ballet for Les Ballets Enfants.
Became the first Superintendent of Arts in Australia. The highest arts position in Local Government . The first and only Superintendent of Arts for
the City of Melbourne
Flew with Marcus Herman to record the first Australian royal Trooping of the the Colour album. At Duntroon in the presence of the Queen Mother. First annual Anzafeip used to celebrate our defence forces
First free history of Australia in music: This is My Country at the Sidney Myer Music Bowl. Victoria's tribute to Australia's 200th anniversary. Crawford/Surman. Wrote 40 new songs. Crawfords' production, libretto, research, direction and music. Music also Doug Surman. Had a cast of 400
First to create a cable television station in Australia. Debney Park DPTV 10. Also first Community Television station in Australia.
First to have artists photographs reproduced on record labels in Australia.
His painting and song Gallipoli (with music Doug Surman) released to promote a hundred years since the landing and tribute to his father - an Anzac. Recording by Leslie Martin
First to record an Aboriginal protest song: Black and Blue - Crawford vocal with the Alan Rhodes band
Designed the Pleasure Gardens. First priority of the 150th Anniversary committee of the State of Victoria
Designed the first Aboriginal/Indigenous flag in 1962 The Corroboree. Now in the Victorian State Museum
Crawford's first book The Awful Australian ( with cartoons by Peter Russell-Clarke ) was a best seller and is now a collectors item
Crawford's first front page of a magazine featured his recording of Candy Store Blues in 1951
Crawford's Flag of Unity cited as the first flag of the Republic of Australia at Republican Party convention
Bob Crawford and Doug Surman wrote a national sports hymn Sports People of the World - initially sung by Danny Stone. They also wrote the first tribute song to women: A Parade of Ladies
Produced and wrote an album to try and break into the American market with the incredible sound technical brilliance of Marcus Herman. The most expensive album ever produced in Australia. At least a million dollars by today's standards. The worlds first Visual Sound Recording titled The Story Of Mr. Show business. (The Al Jolson story - 1956)
Crawford as producer of FEIP assembled up to 39,000 entertainers a season for the programme. Stated as being Australia's biggest entrepreneur
The first Musical History of the World at Sidney Myer Music Bowl. Only FEIP show ever to be cancelled due to freak weather. Criteria "If one person turned up FRIP was obligated to perform regardless of weather.
Nearly 9000 sign up for his new Australian Flag of Unity. The choice of a new Australian flag of Barry Jones OA, the Right Hon. Gough Whitlam, Professor Weston Bate, etc. etc.
Created and produced the first Aboriginal Expo - Sidney Myer Music Bowl, including the first glamour catwalk of the first people with original garments designed by Aboriginal woman and the Arts branch
Wrote the Yarra river anthem Yarra River Blues. He used to sing on the river boats in he late 1940s
Launched his History of Australia art exhibition of oils at the NAB head office, Melbourne
Wrote the first words and music album by an Australian composer : Meet Mr. Genius - the most played album at the time by an Australian composer.
One of the titles WA 2000A.D. Chosen by Neville Shute for the film On the Beach. An interesting story.
Wrote the first music-only 12" LP by an Australian composer: 22 Football Marches (Southern Command band, Australian Military Forces)
Wrote the first Australian children's story album Story of Santa Claus released on Planet Records. Recently wrote the book The Complete Story of Santa Claus - available on Amazon
Created the Romantic period of Melbourne attested by this website of 500 photos
Wrote, produced and acted in the first Australian satirical album on Australian politics: Holt OO7. Also Casino Roy and On His Majesties Secret Surface
Wrote first historical dedication music: The Founders performed live at a ceremony for new statue unveiling: Batman and Fawkner, Collins Street, Melbourne city
Wrote and performed the first satire album on live overseas personalities : The Wonderful World of Beeplemania - featured Crawford as impressionist and writer
Celebrated Norman Lindsay 100th anniversary. Show and musical performed in the Exhibition Gardens. Crawford/Surman music
Wrote the story, libretto and most of the music for the official 150th Anniversary of Victoria show and spectacular. For the first time all the Mayors and Shire Presidents of the State were invited to the Sidney Myer Music Bowl for the occasion
Crawford wrote the State's first comedy album for Planet Records and it starred partners Crawford and Herman. Comedy album titled Scrooge's Screwy Xmas. A fun Xmas card released by popular demand on record
Penned and acted with Lloyd Williams and Sid Connabere to create the biggest selling comedy album of the time How to Speak Australian
Produced many super albums with Marcus Herman. These included extended playing times and clearness of sound - on Planet Records, a company which Beat Magazine recently wrote about covering 86 pages
Became director of eleven original cast recording sessions by other composers including Sentimental Bloke, Oh Calcutta and For Amusement Only.The recording of Sentimental bloke was unique.
As a vexillologist completed a book on flags titled: 55 Flags of Australia. In partnership with the Australian Library of Australia
Wrote a book titled The World Is Flat. Said to be the first chronological history of Australia, with cartoons by Peter Russell-Clarke
Invents FEIP, the FEIPS, Feipisms, FEIP Logos, FEIP awards, FEIPO the Clown The FEIP MOBILE, Flags and FEIP Musical themes, free FEIP magazine type programmes..
Wrote 31 national television shows for the Australian Broadcasting network for teenage show Start Living
As a writer was part of over 100 other weekly national television productions including Jimmy Hannon, Noel Ferrier's IMT, Ray Taylor Show and as teams Mavis Bramston Show, Celebrity Game etc. Some Grahame Kennedy.
First time as a National keynote speaker was at the Country Women's Association's General meeting.
Eureka Stockade opera staged with a huge cast. In Melbourne and Ballarat. Wrote libretto, story and music, with additional music by Doug Surman. Front page rave reviews. Said to rival Les Mis in potential.
Most recorded Australian composer. See Viking State Archives : 42 Albums on Viking records alone
Wrote first Aboriginal blues song for the Aboriginal diva Georgia Lee.: Down Under Blues. Won an award. Marcus Herman's idea.
First musical on classic Robbery Under Arms. This was a rock musical featuring a cast of famed rockers. Crawford/Surman. Sidney Myer Music Bowl. Equivalent to 20 curtain calls
Created the world's first Poetry alley
Wrote libretto and music with additional music by Doug Surman - For The Term of his Natural life. This was the first drama swing musical at the Fitzroy Gardens amphitheatre (amphitheatre was Crawford's idea)
Aboriginal ballet The Dreamtime - Surman/Crawford. Performed by Bwung Gul dance company overseas. Crawford painting The dreamtime as album cover
Designer Rodeo Arena, Costumes, Wharfs, Sets, theatrees stages, ( Indoo® and Outdoor.) props, etc.
Special Delivery Service. This was a Glamour Courier delivery service. First of its type in the world
Produced The History of Country Music - Sidney Myer Music Bowl. Received award from The Country Music Association of America
First Melbourne Day celebrations. With the Premier, Lord Mayor and Councilors in attendance. Produced, composed, compered and written by Crawford.Production City Square. Celebrating the140th anniversary of first council sitting.
First indoor production of Crawford / Surman Folk Opera Euerka. Production Doug Trottman. Venue Dallas Brooks.
Crawford narrated War of the Worlds with the Brian Fitzgerald. City Square and Bourke Street city productions Melbourne
Initiated the First mammoth Teddy Bears Picnic. Enormous crowds and even more teddy bears. Also first Teddy Bear Bras band. Included bears free hospital -Teddybare
Produced the first 2000 piece brass band - Sidney Myer Music Bowl
Planet Records was the first to airlift recording artists to appear in interstate theatres and to perform at stage show promotional exhibitions
Produced and wrote the welcome to the sailors of the Tall Ships show with original music: Wonder Welcome and G,Day
Invented the Eye in the Tree FEIP logo and its song and words The Eye in the Tree which was played before every FEIP show
Crawford designed logos and flags for most of the FEIP festivals
Produced opening and closing ceremonies for World Bowls and World Hockey tournaments
First to write protest song for the pensioners titled People Power - recorded by Leslie Martin
First to write a 'multi song' gambling on royal births Royal Baby Waltz on the OPUS label
Toured his productions of the Zeigfeld Show and Up Among the Stars interstate featuring Planet Record stars.
Created Victoria's first independent record company and the first to press overseas under own label the famed Planet Records. "If Artists are out of this world they're on a Planet."
First Royal Command performance by default. Comedy team of Perry and Crawford. Melbourne City Square.
Has over a hundred productions as producer at the Sidney Myer Music Bowl. Both individually and under Melbourne City Council and the State Government banner.
Wrote theme music for Victoria's 150th Anniversary: Growing Together
Wrote theme music for the Latrobe Centenary The Latrobe Song
First to introduce a free food program parallel to some FEIP theatrical art images, i.e. the annual Great Australian Pie Day.Free hot pies given out by Four and Twenty pies to the audience while Australiania Bush Bands performed in concert. Children's shows with free ice creams or Pancake Thursday with free pancakes etc. etc. etc.Though only once a month such programs proved to be popular and good promos for the suppliers
Wrote theme song for the State of Victoria - Victoria
Produced over a hundred productions at the Melbourne Town Hall - under three separate banners : FEIP, Planet Records and musicians union
Eight major theatre seasons at the Princess Theatre as producer
Crawford wrote children's show and production on ice at the bowl : TheMystery of the Stolen Skates featuring Spider Man, Zig and Zag, Humphrey Bear, and as detectives and suspect Simon McNasty and Doctor Doom
City Mobile theatre designed by Crawford for Melbourne's Parks productions and City Square along with traveling FEIP Green Room and change rooms
Crawford's personal voice history album recorded by The prestigious National Sound and Film Archives
The Balladeers Association also does Voice History, as does Victorian Archives Film of History for the State Library archives... and the ABC radio interviews
Created Melbourne City Community Centres theatrical circuit.
Also art life classes.
Becomes a member of the the Melbourne Cup Carnival committee.
FEIP. Won prestigious awards as Best tourist attraction for Victoria. (Covering six years)
Instituted a IOO% return allowance for the Planet Record company as a payback shock to other aggressive record companies, who used dirty tactics to break Planet. It cost them dearly
Crucifixion re enacted in Melbourne's gardens each Easter for many years with a huge cast. Narration and production by Crawford .
By 2014 the Flag of Unity with little publicity had getting to wards ten thousand followers..
As a member of the vocal group The Commandos made the best selling album "Songs of World War 2."
Wrote Cry for the Animals for the Animals' rally song for famed group Ramrod, with co-compere Derryn Hinch. Venue - Dallas Brooks
Sat on seven Premier's committees including Chairman of the Premier's Salute to Australia Committee and following on its place as the AustraliaDay Committee served another 10 years accordingly
Asked by the Government to produce and compere the International Women's Year reception at the Rainbow Room, Arts Centre
He was also asked to compere the crowning of Australian of the Year Johnny Farnham in the same venue some years later
FEIP was the only organisation of its type to be given Annual State Receptions
His painting of the 'Build up of the troops prior to the Eureka Stockade' is on display at the Sandringham Historical premises
Known for a short time for wanting to turn the North Bank of the Yarra (City end) into an Artists Walk. Initially using his own works, this was an interesting experiment
Made first snowfield in the Fitzroy Garden for the kids
Stood for Lord Mayer of Melbourne at 81. Didn't get it but had loads of publicity. Oldest person to stand for Lord Mayor of Melbourne
Humourversity named a library after him
Most recorded humourist of the 1960s
First Australian composer to write an album of songs about his city - Viking Records
His image in a Zoot suit became a signature statement in the 1940s
Recorded vocal Blue Moon on 78 RPM - now highly collectable
Designed more flags than anyone else for festivals. Jazz Week is a good example
Crawford's first radio broadcast as a composer was his song Even When it's Raining in 1949 - ABC
His first concert as a bandleader was at the Melbourne Town Hall. TheRhythm Festival Show. A musician's union promotion. Also produced shows for the Union at this period. King Crawford Quintette
His first musical gig was with drummer with the Joe Sheard band
Co-wrote the first of his musicals Paris by Night - Crawford/Gallager. (Starring Barry O'Dowd)
His first radio show was with Tommy Davidson
Crawford's first show as vocalist The Kings Theatre Presents
His first live show was as an extra in Turandot with the Italian Opera Company at His Majesty's theatre
His first stint as a comedian was as a stand up in a charity show, which resulted in the birth of the Mr. Smooth character
Musicians gave Crawford the nick name 'The King' in 1948
Became Vice President of the Musicians Union - by popular vote
Negotiates statues for the Queen Victoria Gardens - The Pathfinder and the Phoenix
Crawford's first instrument was the drums, then piano and clarinet
His first recorded composition Loverman was performed by Toni Lamond
Crawford and Ivan Vander opened the Acland Childrens Theatre in Acland Street St Kilda
Wrote song Nick Nock for the play Mystery of the Mill
Wrote first song with a band theme Hep Cats Night for the Jump Club
Created theatre production to honour the passing of his friend Frank Traynor. Huge Jazz show with a march to and into the Princess Theatre
First to write a whole library for a band: The Mystrys. 30 songs. Also created their image and produced their words and music Witch Girl. Musical theme later used as the witch's theme in Crawford's Snow White Ballet
First self promotion The Murklewit Story
First permanent gig as band front man, vocalist and compere at the Jump Club
First record produced was a hit Sweeter than the Flowers - with Reg Lindsay for Rodeo Records. This was a huge hit, making Reg a star overnight
Feipisms promo wildly successful. Achieved the front page of daily newspapers for 5 consecutive days alone
Performed as children's entertainer with the character Simon McNasty
Was pantomime character Baron Von Twit in Cinderella
Produced Rock n 'Pop shows for 2 years, once a month at the Melbourne Town hall, showcasing Planet Records rock stars and guests. Always a capacity crowd. Very polished presentation. Each show broadcast
His first painting exhibition held at Hampton Galleries - Melbourne. There have been 8 exhibitions in all. All rave reviews.
Made the comedy album with Marcus Herman: Scrooge's Screwy Xmas
Starred with Malcolm Arthur and Doug Surman in the film RememberingElvis.
Staged one of the biggest promotional showbussiness coups ever
In addition to the major FEIP weekend shows, childrens shows and general attractions such as side show alleys, puppetry, magic, dress ups, Mad hatters picnics, etc. etc. took place either just off the main area of the Bowl in tandem with the main show and well supervised to free the parents.Re-enactments of Australian and medieval happenings as spectacles and history lessons also became a FEIP feature. As was all forms of arts education and teaching free.
First cartoons appeared in the Hume Gazette
Wrote satirical column 'By George' for Smiths Weekly
Appeared on comedy teams Crawford/Perry, Crawford/Herman, Way Out and Nowhere
The Wonderful Magic Tour of the Land of Oz - the first travel-themed album of Australia featured Crawford words and music. First of its type in the world. The album cover featured a Crawford painting
My Favourite Songs - double album of Crawford words and music, released on Viking. 40 songs
Created the first Miss Melbourne Cup
Created the Junior Lord Mayor
First to create the awards King and/or Queen of Jazz, Environment Colonial Kings, Grand Young Oprey Awards, Pioneer Showbizz Awards, Entertainer of the Year Award and the
Produced the first public drawing of the Melbourne Cup Barrier positions - Sidney Myer Music Bowl
Australia's leading Musical Historian Geoffrey Orr states thim as being "Our original Australian Musical Genius."
Superlatives dotmosy forms of his arts.
Recieves the Robin Boyd Environmental Award and thje environmentalaward from the Royal Australian institute of Parks , Gardens and Recreation.
Helped Billy Sneddon with the Scpttish World Games.
Established Melbourne's first modern Jazz Club with the Alan Rhodes Band etc. Katarina.
Broke barriers in presentation on his Make Way for the Bands series of jazz concerts
The film On the Beach hit a number of obstacles. Among them was the arguments between the producer Kramer and the author Neville Shute. One was that Crawford's music and song 2000 AD should open the film. Kramer vetoed it, which together with other differences of opinion resulted in Shute deciding to never see the film
In the 1950s Crawford was said to be the youngest major entrepreneur in Australia
He was the first to sponsor Street Poets
Produced 18 Australia Day concert programmes
Crawford was asked to create three additional festivals to promote Melbourne City for retail traders. Sales went up 30% in some cases
Wrote an Australian Bill of Rights,
Produced the most multicultural shows in Australia
Crawford's theory of a balanced form of arts was copied in other cities, especially after his lecture tour of New Zealand .
The Premier of Victoria, Rupert Hamer publicly stated Crawford to be a Genius. Magazines and papers of the period agreed.
In 1986 Melbourne City Council was approached to see if he could be made available to produce the Entertainment for the Papal Visit at the MCG and Flemington. The result was one of the most dramatic in Australian folklore.
The FEIP program during 16 years resulted in between 14,700,000 and fifteen million overall attendances in a city of only 3 million (Five times Melbourne's population.). Melbourne was known world wide as the LIVING CITY.
Additionally FEIP was a back up arts resource for other cities' and community organisations in Australia and overseas. It was also a promotional machine for its sponsors like no other before or since.
The concept an its traditions ended when Crawford abdicated in i987
First Melbourne Day celebrations. With the Premier, Lord Mayor and Councilor's in attendance. Produced, composed, compered and written by Crawford.Production City Square. Celebrating the140th anniversary of first council sitting.
First indoor production of Crawford / Surman Folk Opera Euerka Production Doug Trottman. Venue Dallas Brooks.
First Oz composer with double C.D. release 'All Music'.
First Oz composer with double C.D. release 'Words & Music'.
ALL THE ABOVE CAN BE VERIFIED IN THE LARGE RANGE OF SCRAPBOOKS.