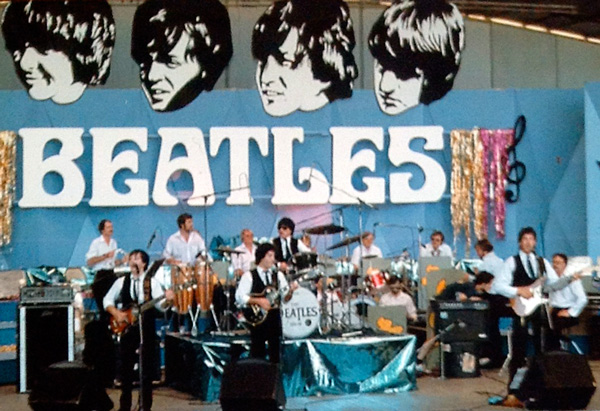 Crawford produced, design. the cover and set the titles for two world firsts in the rock album history. 
It was, we believe, the first 12 inch album of the idiom and the first multi title track album of the genre. Wrote a book on the band leader Henri Bource who had his leg taken off by a shark. Book titled "Without a leg to stand on".
Also produced the worlds first Elvis Presley cover featuring Malcom Arthur. See under Elvis Presley. The worlds most collectable cover with Presley advertising a film with with somebody else's vocals. Wrote and produced the worlds first Elvis Presley memorial concert to an audience of a 100.000 live. 
Produced 20+ Rock n' Pop slows live and broadcast from the Melbourne Town Hall. 
Wrote 31 National teenage shows for the channel 2. 
Wrote 30 songs for the famous Mystrys is the invisible Mystery Finstar. 
Writes and produces the giant History of Rock and Roll at the Bowl and Tribute to Robert Stigwood. The Rock opera written by Crawford and Surman and series of Rock tributes of Buddy Holly, Johnny O'Keefe etc.
Co Starred in the film -Remembering Elvis. "Wrote and produced Myer the tribute to the Beatles series at the Sidney Myer Music Bowl. 
Led Melbourne's record Rock scene record wise.
Does satire and all the voices of the Fab 4 on an LP titled "The wonderful world of the Beeples.
The Mystrys.
The highly respected Sam Wilson in the June 2015 issue of the English Shindig Music Magazine writing of the legendary rock group MYSTRY'S wrote that Australia's Bob King Crawford was and "All round creative powerhouse".
The Mystrys Crawford
"Land of the Green Sun" was used by peace groups all over world was banned by Australian radio. Bob also wrote music for the all girl group the contacts including the theme for their T.V. series of the same title "Birds of Paradise" and potential single "Whoo de woo wow wow".
Mystrys catalogue.
Words & Music by Bob King Crawford.
Witch Girl.
Land Of The Green Sun.
Hypnosis.
The Mummy Walked.
From Inside Here.
Omar Kyam.
Jack The Ripper.
Sven Galli.
Don't Leave Him.
Wolf Man.
Frankenstein.
The Black Cloud.
Aurora Australis
Dracular ar ar ar.
I Fell Apart.

 

The Time Machine.
Rasputin.
The Salesman.
Zorg From The Planet 10.
Devil Bitin' My Soul.
The Divisible, Miserable, Invisible Man.
March Of The Zombies.
The Fortune Tellers Broke.
It Ain't Magic.
Contacts.
Birds Of Paradise.
Whoo De Woo Wow Wow.
The Pony Tail Dance (not used).
Tummy Tuck Talk (not used).