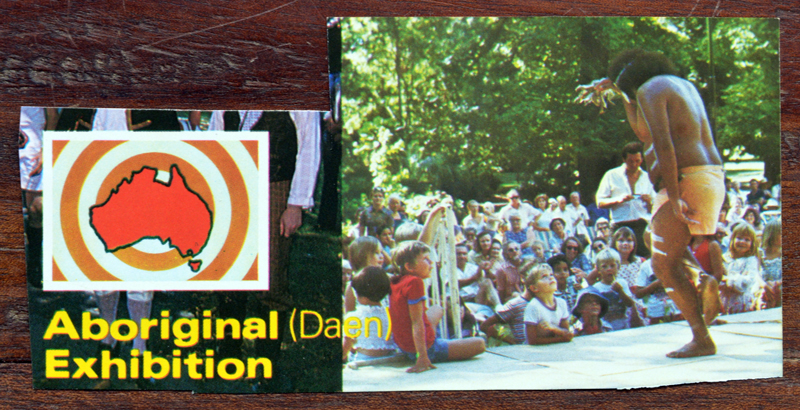 Corroboree flag.
'The photo depicts the first Aboriginal flag and its first official raising before the famed Elder Sir Doug Nichols and his son at a ceremony at Cooks Cottage and a large crowd. The flag designed ten years earlier Bob King Crawford is now in the State Museum..Sir Doug's Statue is in the Parliamentary reserve Gardens opposite the Princess Theatre, City of Melbourne. The flag was used at indigenous productions and the FEIP aboriginal Expo at the Sidney Myer Music Bowl.
A reproduction of the aboriginal part of the Flag. The multi circle of unity symbolically in the form of of our sun and national flower.
The prominanaence on our indigenous culture on our 'Flag of Unity' in the 'Aboriginal Sun' and the 'Creative Star' of the Torres Strait Islanders makes it one of the most unique flags on Earth.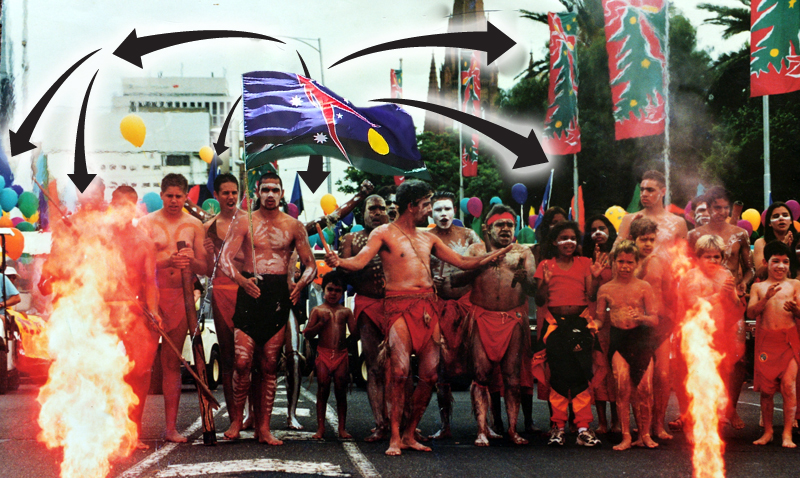 The famed Aboriginal Sir Doug Nichols and son Ralph officiates at the first official recognition of an Aboriginal Flag Crawford's "Corroboree", designed in 1962.
Now in the State Museum.
Sir Douglas Nichols statue resides in the city gardens opposite the Princess Theatre.
Above is the same scene with the first Aboriginal Flag design by RK Crawford photoshopped.